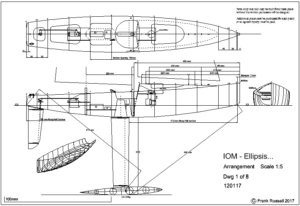 Ellipsis… 2017 IOM is the 2017 fresh approach to IOM shapes. The chine is gone, The tumble home is gone, but the volume distribution and excellent hull balance remain. This is a powerful low wetted area, narrow waterline shape. Two alternate deck designs are offered. 10 section Laser cut sections less 3mm for planking are included.
Hulls an components for this design are now available. See IOM YACHTS Page.
$15AUD
After payment is made. I will email you the pdf file.
If you require another format: DXF, or DWG, or printed paper plan, just ask.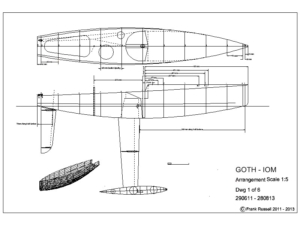 GOTH – IOM $FREE. Click HERE: Goth-IOM-Plan to download as pdf
---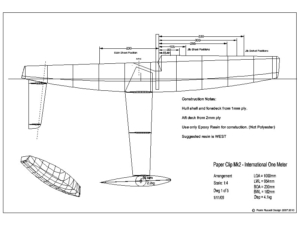 Paper Clip Mk2 – IOM $FREE Click Here: Paperclip MK2 Plan to download as pdf
Printed and Posted Full Size Deck and Hull Panel Drawings  are available 
$30 AUS